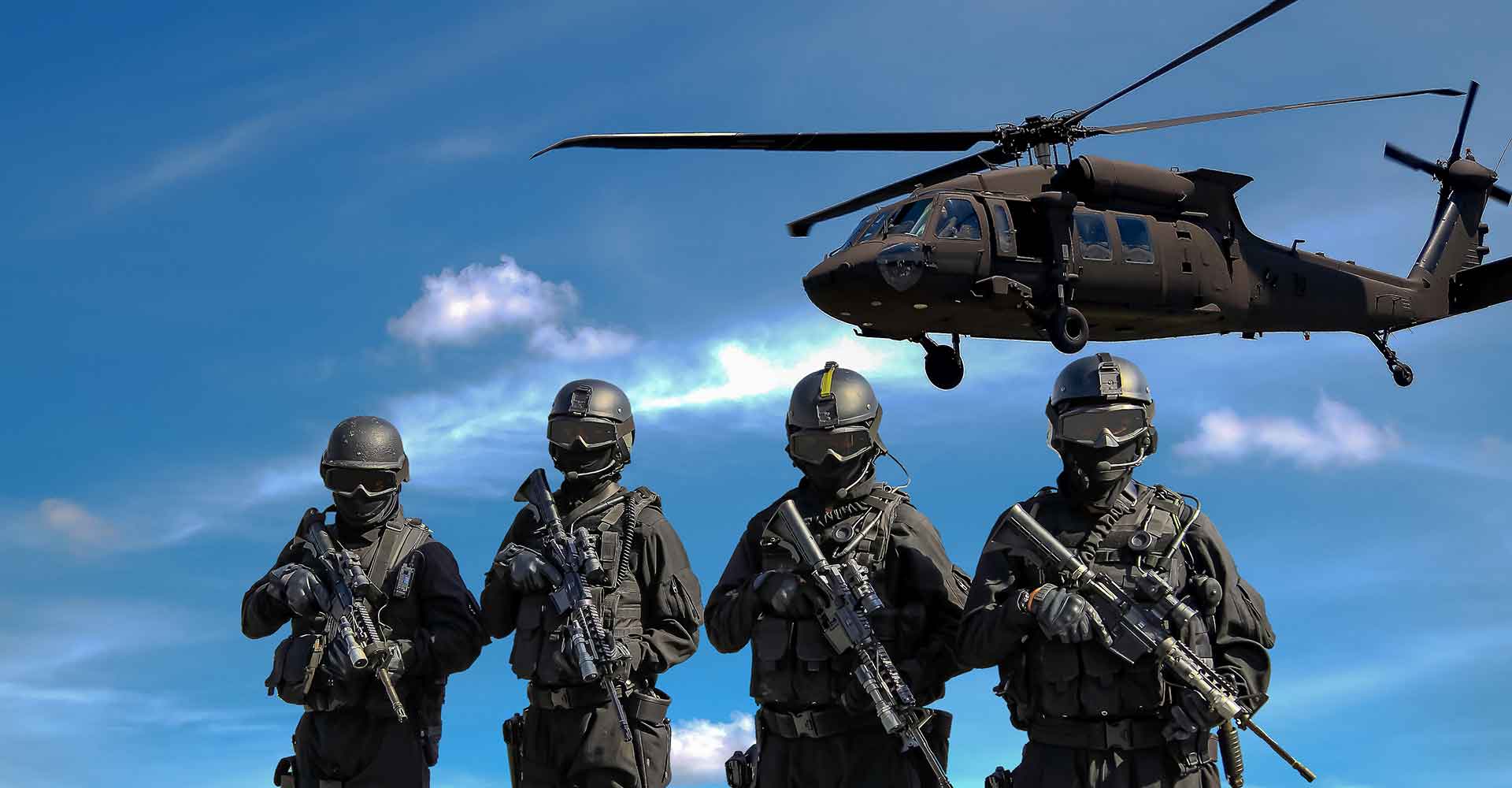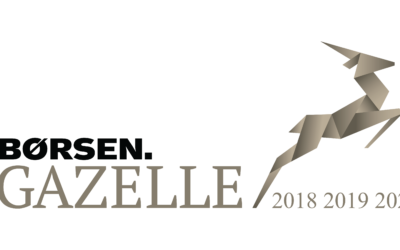 Vi er rigtigt stolte af at være en del af denne lille klub i år igen. En rigtig stor tak til Skanacid teamet for at gøre dette muligt og tak til Børsen for at tildele os prisen for 3. år i træk. Dansk og international industri er rigtigt udfordret i denne tid. Der...
læs mere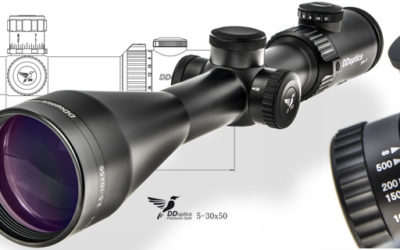 Vi har længe set os om efter et godt produkt indenfor optik til vore våbenmærker. DDoptics har ligeledes ledt efter en god partner. Vore øvrige partnere har anbefalet os til DDoptics og vi har spurgt om de kunne være interesseret i en partner i Danmark. Det har...
læs mere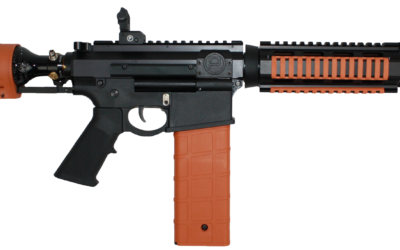 PepperBall nu i Skandinavien Skanacid A/S kan nu præsentere PepperBall på det Skandinaviske marked. Dette er det første Non-Lethal våben på markedet der effektivt tager uromagere ud af en demonstration eller kampplads uden at uskyldige personer rammes. Læs mere...
læs mere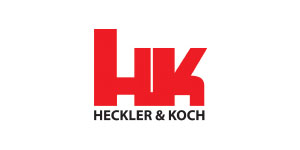 The World Leader in Small Arms
For more than 20 years SKANACID has represented Heckler & Koch. With a significant market share on the Danish market we are a proud and valuable partner.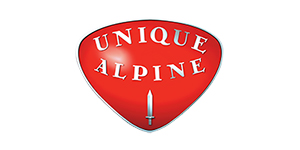 Stand-alone solutions arise when craftsmanship and the courage to strike new paths meet one another.
The overall concept of the Unique Alpine tactical precision rifle is distinguished by its originality, innovative technology, and perfectionism.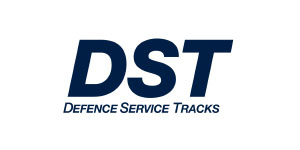 An Outstanding Market Leader
DST develops and produces more than 100 different tracks for all types of vehicles (track OEM for MBT's like Leopard 1 and 2, AIFVs like Marder, Puma, Pizarro and Ascod, APCs like the M113 family of vehicles, Artillery Systems such as the M109, PzH 2000 and others). SKANACID supports the delivery of tracks and spare parts for the Danish Defence's armoured tracked vehicles.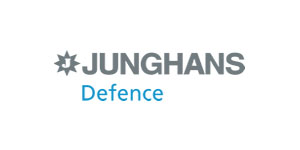 European Leader in Fuzing Technologies
JUNGHANS Defence is a leading supplier of all types of munition fuzes and Safety & Arming Devices (SAD) for rockets, missiles, guided munitions, shoulder-launched weapons and torpedoes.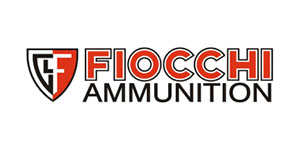 Quality Ammunition Since 1876
Fiocchi is one of the manufacturers of HK MP7 4.6mm ammunition. Fiocchi delivers a wide range of ammunition types for the Defence and Security industry.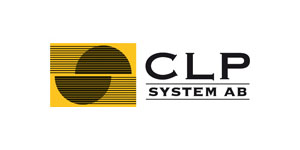 Quality Products for Defence & Security
With a long-lasting partnership for more than 15 years, SKANACID has supported the delivery of the unique US made weapon oil brand, Break Free CLP and SMX, and is still the preferred supplier for the Defence and Security industry. CLP System AB delivers a wide range of products, which include vehicle, forensics and weapons technology.

PepperBall® was originally developed in 1996 as an engineering project group of Jaycor, a defense contractor for over 30 years. The task was to develop non-lethal weapon alternatives for government agencies and commercial markets, a task force developed PepperBall® as its first product for commercialization. The PepperBall® trademark and brand name are properties of United Tactical Systems, LLC.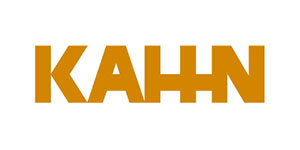 The Leading US Manufacturer
Pneumatic, hydraulic and electronic equipment for a wide variety of industrial customers, including the aerospace, electronic, petrochemical and process industries, as well as general manufacturing firms. As the Scandinavian representative SKANACID has inter alia supported the delivery of hydraulic dynamometers for load testing of helicopter engines to a wide range of customers.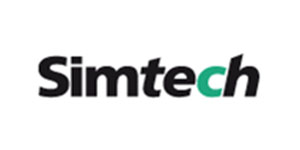 Light Weight Self Sealing Fuel Storage
Flexdrum® – flexible fuel transport and / or storage tanks ranging from 40 to 1.900 L for standard heli-transportable & droppable seal drums and storage tanks ranging from 500 to 350.000L.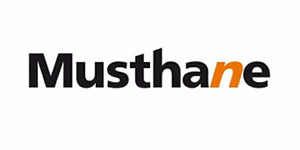 A reliable peace keeping partner
SKANACID represents Musthane who designs and manufactures a wide range of products matching our customer's specifications. Our products are in service in many armies: temporary roadways, flexible fuel storage tank and dispensing units, camp equipment (shelters and tents), flexible tanks, refueling pumps and filters, shock and vibration dampeners.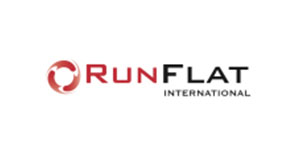 When Quality and Innovation Comes First
SKANACID has partnered with RunFlat International (UK) to represent their products within the Law Enforcement, and on the Commercial market. Their products are outstanding accommodating the high demand of flexibility, resistance and quality that is required in urban, war and terror scenarios.

Welcome to IMI Defence
IMI DEFENSE is your source for the highest quality, most innovative and ergonomic tactical weapon and pistol accessories in the world.
IMI DEFENSE develops, engineers, and manufactures an extensive and growing line of polymer holsters, mag pouches, and AR parts and Accessories.
Innovation is at the heart of IMI DEFENSE as exemplified by the revolutionary, new Kidon universal pistol-to-carbine adapter.
Each IMI DEFENSE product has been designed to meet the most demanding needs of the military and defense community and have been proven among elite forces around the world.
Kontakt
Du er velkommen til at kontakte os
<break<>
Har du spørgsmål vedrørende Isoleringsteknik, Industriteknik, Defence & security eller noget helt tredje, så skriv eller ring til os. Vil du i kontakt med en af vores ansatte, kan du få et overblik her under.</break<>